Imagine the Impact!

Imagine the Impact!

Celebrating the Collective Wisdom of Women

Multiplying the Power of Local Nonprofits
Creating Ripples of Positive Change

Empowering Women - Impacting Communities

Impact SA: Women Making a Difference!
Impact SA is a women's collective giving, grant-making
nonprofit organization serving the greater San Antonio area.
Membership
100% OF MEMBERSHIP DONATION
GOES DIRECTLY TO GRANTS
Each woman joins our organization with a $1,000 membership contribution. Her $1,000 contribution goes directly to fund individual $100,000 High Impact grants we award each year to nonprofits providing services in critical areas that touch the lives of the greater San Antonio community.
Grants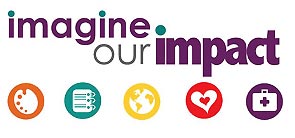 WE AWARD $100,000 GRANTS
to local nonprofits in five focus areas:

Arts & Culture • Education • Family •
Environment, Recreation & Preservation •
Health & Wellness
GOAL for 2018:
Five $100,000 High Impact grants–One grant in each of the five focus areas
Our 2018 membership drive is on!
In October of every year, on Grant Award Night, our members choose the nonprofits who will receive our entire grant pool. In 2017, that was $448,000! This event gives us another opportunity to celebrate and tell the story of the profound difference we are making in our community through the collective power of our members' generosity.
And now, we begin again…
Imagine Our Impact as our hearts and philanthropy come together when members renew their Impact SA memberships and bring in new women to build our membership strength. Imagine awarding a half million dollars in $100,000 High Impact grants, one in each of our five focus areas.
Imagine Our Impact to the citizens in the greater San Antonio community who are struggling and in dire need of our help to live healthy, satisfying lives of dignity.
Imagine Our Impact to the nonprofit agencies who receive our substantial grants which empower them to change the trajectory of their agency and make a transformative impact in our community.
Please join or renew your membership today! And while you're at it, refer a friend.
Our membership drive ends May 15, 2018.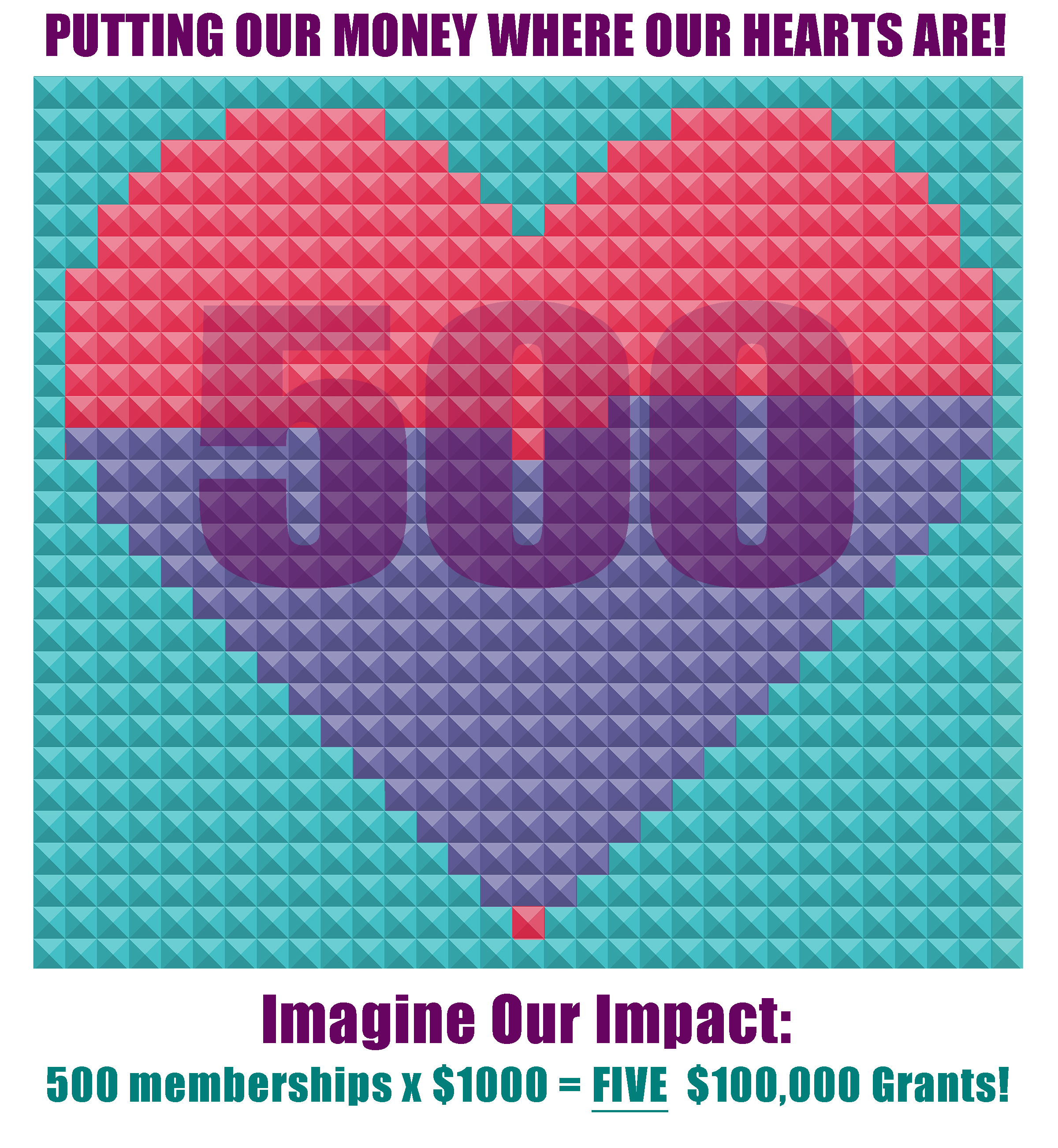 Hearts Together
Member by member, as our hearts come together, we will track our progress on this heart. And together our hearts will fill with pride as we each Imagine Our Impact!
Claim your place on the heart and join other Impact SA members as we build toward 500 memberships in 2018. The heart will travel from event to event. Join or renew at an event and claim your place on the heart by adding your personal sticker with your name on it. Renew or join online and we will add your sticker for you!