Members and Agencies Making a Difference Together.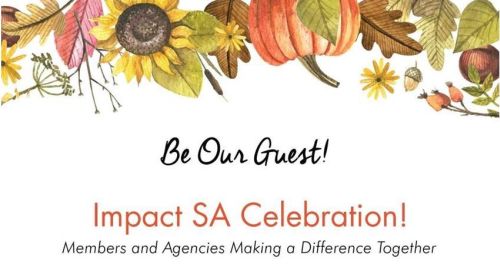 The grants we award make a profound difference in the lives of many in our community. And now, you can learn just what that difference is!
Let's gather with five of our agencies and their clients as they share the impact our grants have made. These up close and personal conversations will capture your imagination and remind you of the incredible, transformative power of your donations!
This could not have happened without you!
Meet and hear from previous grant recipients:
City of San Antonio Westside Development Corp.
(2016 – Arts and Culture)
Girls Incorporated of San Antonio
(2015 – Education)
Bexar County Partners for Youth
(2016 – Environment, Recreation, and Preservation)
Roy Maas Youth Alternatives
(2014 – Family)
SLEW Cancer Wellness Center
(2015 – Health and Wellness)
Join us for brunch and a morning of inspiration, celebration, and appreciation!
Saturday, November 18, 2017 9:30 am – 12:00 pm
9:30 am – Registration and mingling with our agencies, their clients and fellow Impact members
9:45 am – Program and brunch begin (includes brief Annual Meeting)
South Texas Blood & Tissue Center Donor Pavilion
6211 W. Interstate 10 at First Park Ten
RSVP by November 13th
A member only event (no guests please)
Register Now
Optional Blood Drive following the event.
One donation can help save three lives!
To make a reservation to donate blood, call Eric Crawford at (210) 731-5555 ext.1456