New Impact Champion Level Introduced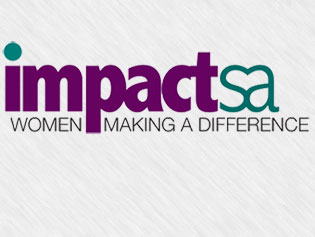 One of the many positives about your Impact SA membership is the freedom that comes along with it – freedom to choose your level of involvement and the freedom to choose your level of financial contribution. In addition to the $1,000 membership contribution we all make, many members choose to increase their contribution by at least $100. Since 100% of your membership contribution goes to fund our grants, we appreciate this extra level of support from our Impact Plus members in helping us defray some of our administrative expenses.
As we grow in our impact to the community and our membership strength, our operational expenses have grown as well. So we've created another level of membership support – Impact Champion – for women who would like to increase their $1,000 contribution by at least $500. Both Impact Champion and Impact Plus members will play a critical role in helping to support necessary upgrades we have made in our grant management software and member database, as well as contract for ongoing administrative services needed to support our all-volunteer board.
So if you haven't already renewed your membership for 2018, we hope you'll consider renewing with an additional level of financial support. In appreciation of your support, when you renew as an Impact Champion, you will also receive a free registration to Grant Award Night next year. Be watching your mailbox for your renewal form, or renew now at https://impactsanantonio.wildapricot.org. If you've already renewed for next year and would like to increase your level of support, just email us at membership@impactsanantonio.org.
We continue to welcome sponsorships to help us defray our event costs which also grow as our membership grows. If you know of an individual or business that would like to be an Impact San Antonio sponsor, you can email us at sponsorships@impactsanantonio.org.
Whatever membership level you choose, we thank you for your membership, and look forward to this next year as we come together as women making a difference. Imagine Our Impact when we together are able to award five High Impact grants, one in each of our focus areas at Grant Award Night October 30th, 2018.