The Impact 100 Giving Model
Wendy Steele of Cincinnati, Ohio created the Impact 100 giving model in 2001 and has since seen it grow to almost fifty Chapters.  Her vision was to encourage women from all walks of life to be philanthropic and increase their community involvement through transformational grant making.  She knew that a diverse group of women pooling their financial and creative resources together would make a substantial and lasting mark on charitable giving. Her model outlined the Five Focus Areas and detailed the grant recipient selection process. All Impact 100 Chapters still follow this landmark model.
* At least 100 women *
The Genesis of Impact San Antonio
In 2004, Kelly Hutchinson founded Impact San Antonio with just 25 women, and just as with the other Impact 100, Inc. Chapters, the results have been astonishing. Impact San Antonio connects its Members to their communities in life-changing ways and gives philanthropic women the opportunity to see their charitable donations in action. Since its first $100,000 grant in 2008, Impact San Antonio has awarded more than $2 million to area nonprofits.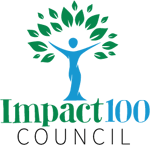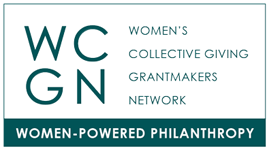 Impact San Antonio is a member of the Women's Collective Giving Grantmakers Network (WCGN) and the Impact 100 Global Council and boasts a current Member roster of hundreds of dedicated and diverse women, as well as scores of Impact San Antonio supporters.